Roofing RepairS – LEAKS – SLIPPED TILES
RoofING REPAIRS BILSTHORPE, NOTTINGHAM
OUR AREAS
53.14187896492625, -1.0338268840692337
NG22 | NG22 8PY | NG22 8QF | NG22 8RB | NG22 8QQ | NG22 8QT| NG22 oo | NG22 8SB | NG22 8SN | NG22 8RD | NG22 8UY | NG22 8QR | NG22 8QX | NG22 8PT | NG22 8GB | NG22 8SS | NG22 8TX | NG22 8QD | NG22 8RQ | NG22 8ST | NG22 8QB | NG22 8PR | NG22 8PS | NG22 8QZ | NG22 8QH | NG22 8SQ | NG22 8QY | NG22 8RS | NG22 8PZ | NG22 8PX | NG22 8QE | NG22 8SX | NG22 8UD | NG22 8UW | NG22 8SW | NG22 8SA | NG22 8QU | NG22 8TQ | NG22 8RY | NG22 8TF | NG22 8RU | NG22 8RA | NG22 8RR | NG22 8RN | NG22 8WQ | NG22 8TG | NG22 8QG | NG22 8TH | NG22 8TL |
Out and About in Bilsthorpe:
https://www.dayoutwiththekids.co.uk/things-to-do/east-midlands/nottinghamshire/bilsthorpe
LOCAL ROOFERS IN BILSTHORPE, NOTTINGHAM
We understand that a roof repair can be a worry, so we are here to help. We offer free, no-obligation quotations where our team of experienced roofers will visit your property and discuss your repair needs before providing an accurate quote.
In a lot of instances a repair is not as bad as some people imagine, and dealing with a roof repair quickly will ensure that any further damage is kept to a minimum, your home remains safe and secure, and the structure of your roof remains solid, thus ensuring its longevity.
In Ravenshead, Derbyshire, there are a few great roofing companies near me, and we are proud to be one of them. We offer a wide range of services, from general repairs and maintenance to full roof replacements. No matter the size or complexity of your repair needs, you can trust Ravenshead Roofing Repairs to provide quality workmanship and excellent customer service. Contact us today.
Roof Repairs In Bilsthorpe, Nottingham
Dealing with a roof repair swiftly ensures that further damage is avoided, and choosing a roofing specialist you can rely on is essential. At Ravenshead Roofing Repairs, our experienced operatives are experts in carrying out all types of roof repairs. We provide a comprehensive service from start to finish; here are some of the services that we offer.
For all of your roofing needs, we are here to help. Don't hesitate to contact us any time to see why we are becoming known as the best roofers in Bilsthorpe, Nottingham.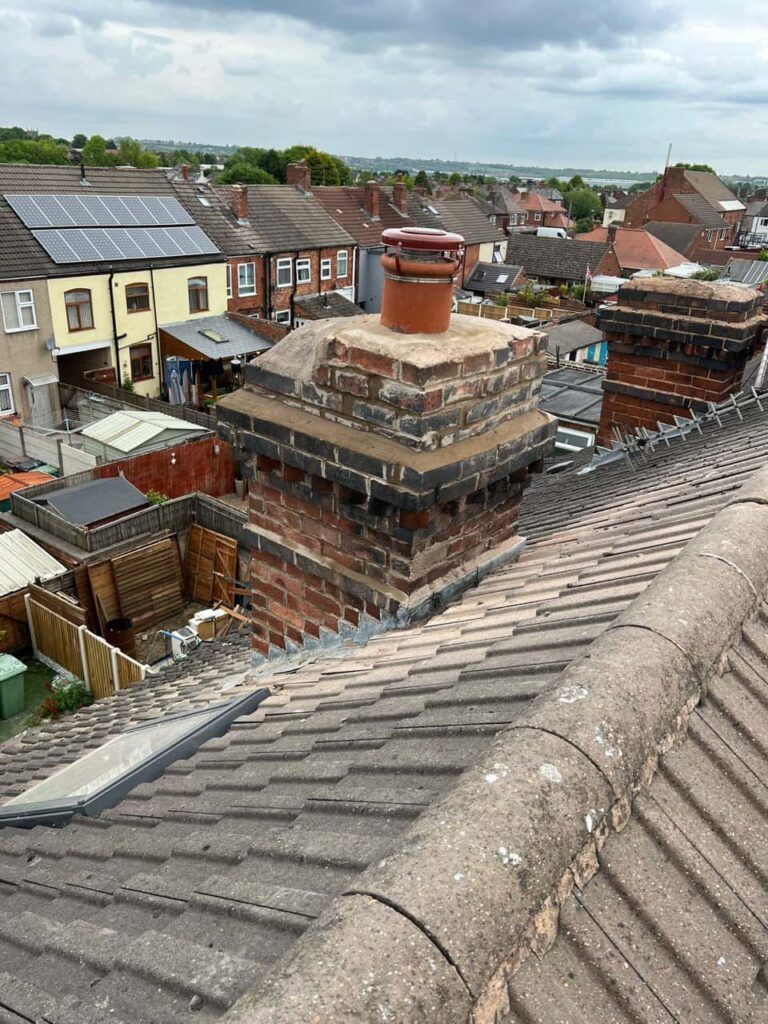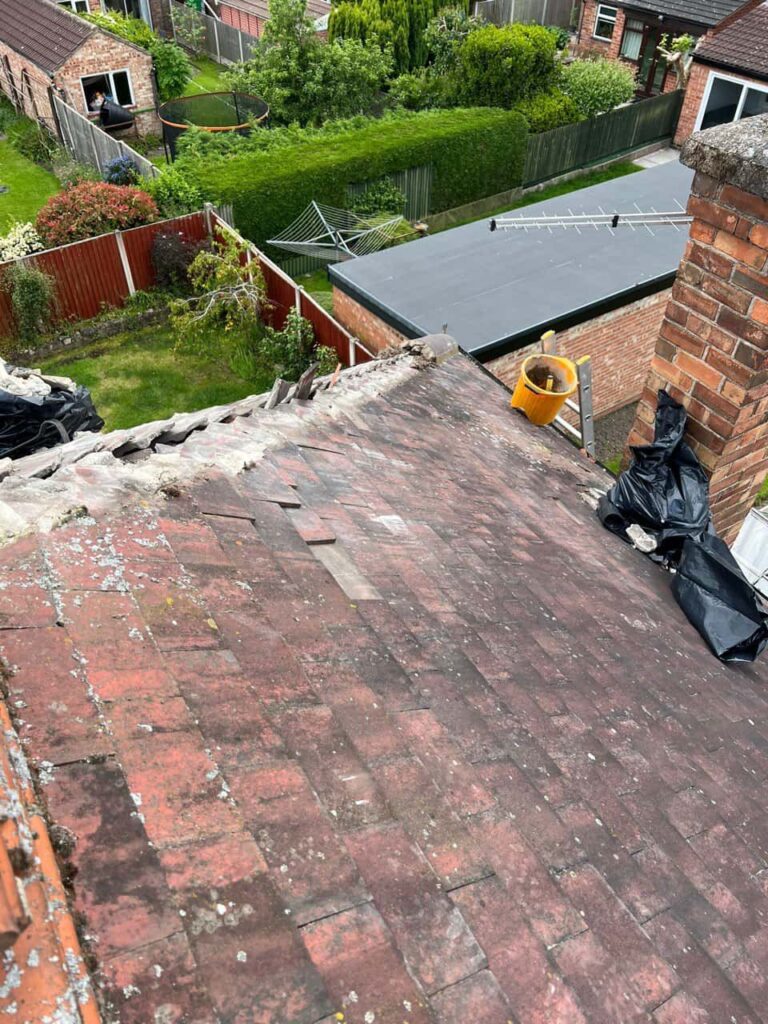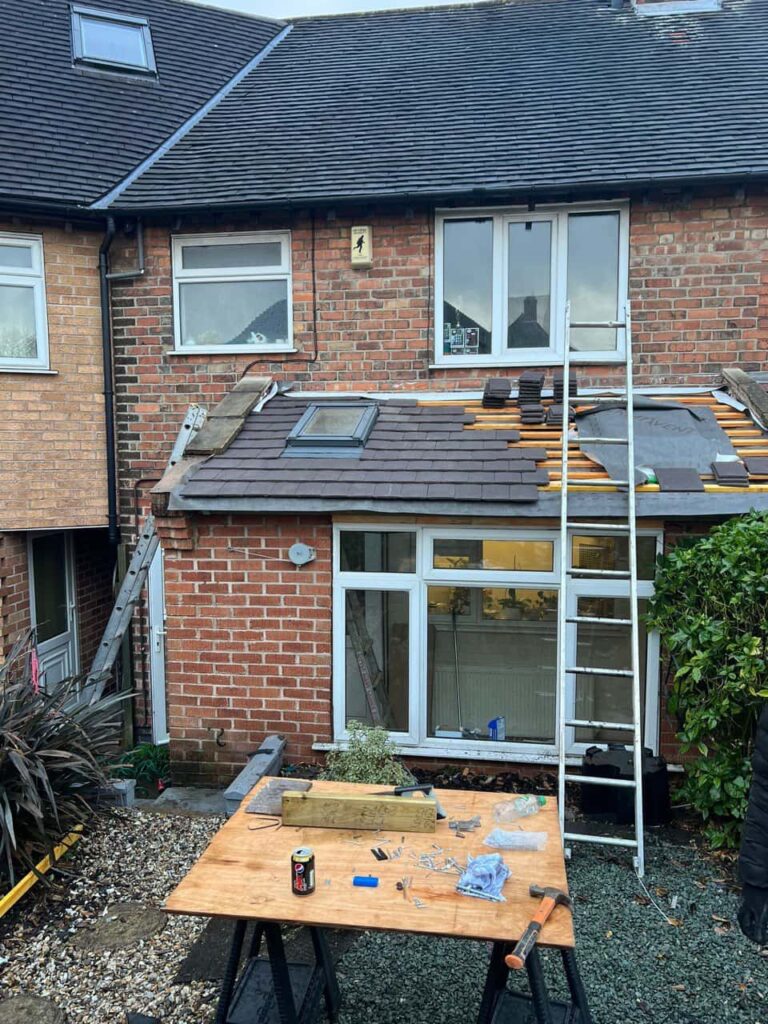 About us and our roofing services
With our 'can-do' attitude and commitment to customer service, you can trust Ravenshead Roofing Repairs with all your roof repair and maintenance needs.
With any repair, ensuring the root cause of the issue is identified can help to prevent future problems and ensure your roof remains sound; we will assess the situation upon our initial survey and discuss the solution with you in detail.
Our roof repair services are available throughout Ravenshead, Derbyshire, and the surrounding areas, so contact us today – we would love to hear from you and discuss any questions you may have.